Hedgelaying
This was a short section of hedge that I laid in our local cemetery a few years ago, It hadn't ever been laid, and some of the hawthorn was 6-8" thick, which was no fun when cutting by hand! It had got to the point were you could walk straight through the hedge.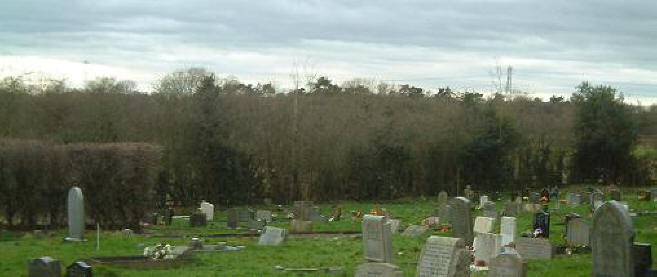 These are a few pictures of the finished hedge.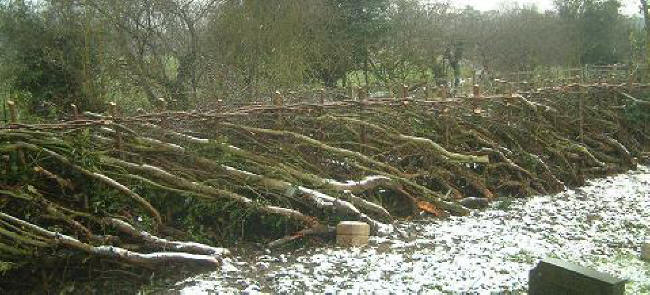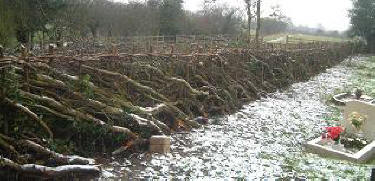 The local church members were very pleased with the end result. A vast improvement on the original hedge.
Here are some updated views in 2008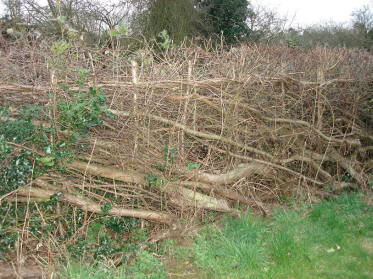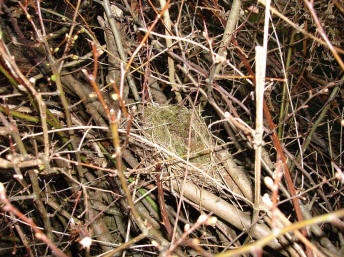 Click on images to enlarge
Second images shows a nest tucked in to the binders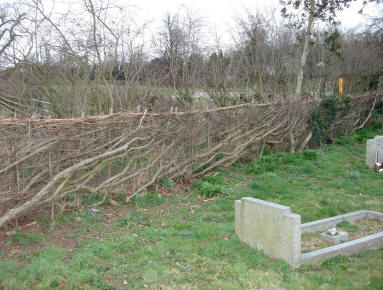 Another hedge on the other side of the cemetery laid 2006/7
I